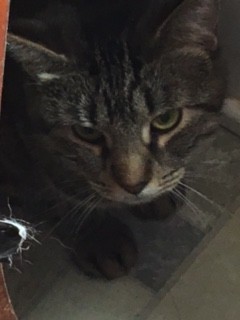 Sunshine
Crossed the Rainbow Bridge and was loved.
DSH tan tabby. She was rescued by a volunteer and was very pregnant at the time. She had her kittens who were all adopted and now it is her turn to find a forever home. She is a quiet girl who needs a patient human to love and spoil her. FIV+
Trackback from your site.