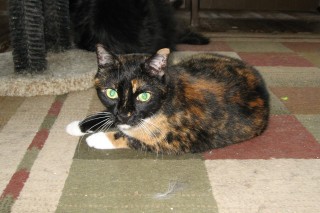 Dolores
Crossed the Rainbow Bridge and was loved.
Female and Hurricane Katrina survivor. She is very friendly and likes attention.
She was adopted and returned because she was traumatized by the move to her new home. She has been through so much in her life and will remain a resident at Jakes Place.
Trackback from your site.