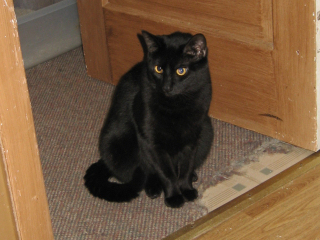 Crowe
Crossed the Rainbow Bridge and was loved.
Male, 2 years old (approx) who was a stray before he found his way to HFC.
Something must have happened in his past to make him dislike human interaction. Stubborn or not…he needs a patient and loving home without small children. He gets along well with other cats. His sister is Raven.
Trackback from your site.