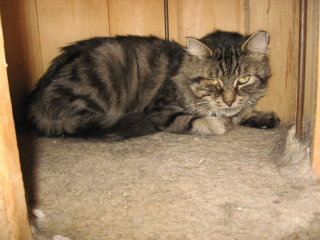 Chip
Crossed the Rainbow Bridge and was loved.
Male, FIV+. A stray before he came to HFC and is now our Ambassador. He enjoys having his chin scratched, but trembles when you pet his body.
He needs a patient home, one who understands he may need time to adjust. He gets along great with other cats.
Trackback from your site.