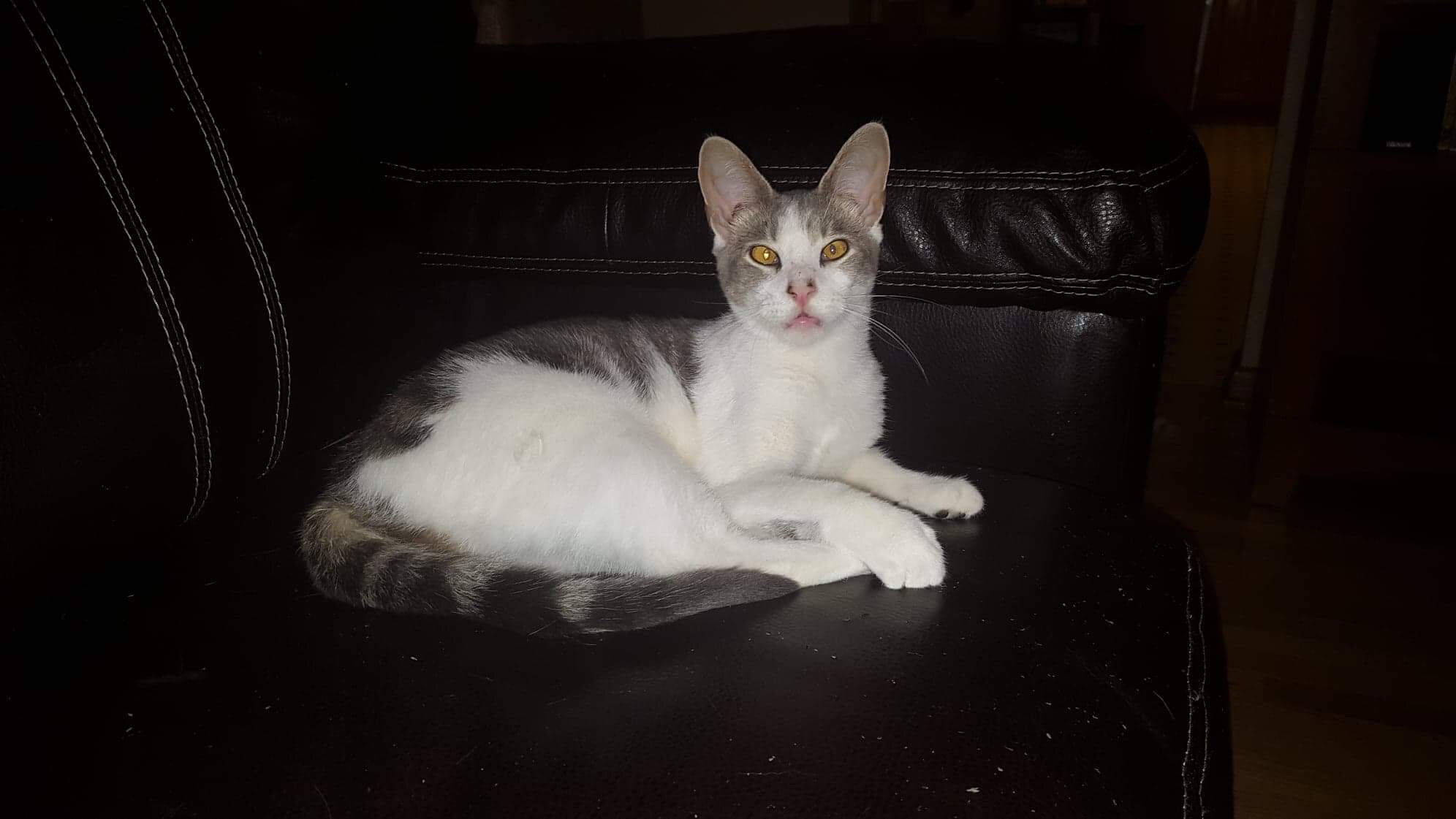 Magoo
He is a 3 year old male looking for his forever family.  He has cataracts in both eyes, which limit his vision. 
The veterinary ophthalmologist believes that he can see shadows well enough to maneuver, as he gets around very well. 
His foster family loves him very much and had hoped to keep Magoo forever, but as he got more comfortable with his surroundings, he developed aggressive behavior toward the other cats and dogs in the home. 
He should be adopted into a home with no other cats or dogs. Magoo is very playful and loves to snuggle with his human family members. He does not like his movement restricted (likely an effect of his limited vision), so he is not a fan of being held, although he will sit in your lap for hours Please reach out to HFC with any questions about Magoo.